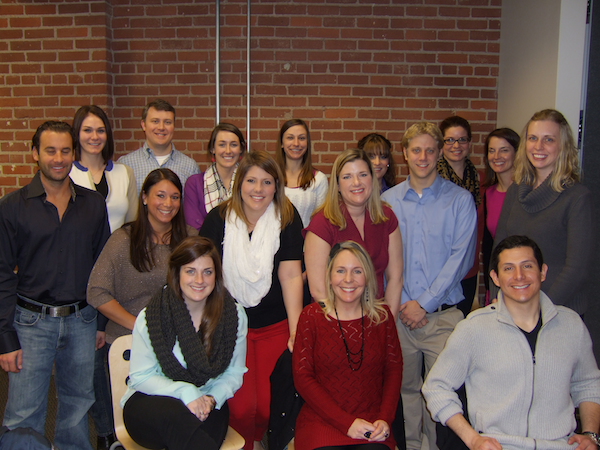 LYPA is always looking for new committee members. If you're interested in learning more about one our committees, please contact the committee chair. LYPA members are always welcome to attend any or all of the monthly committee meetings.
---
Community Involvement Committee
The Community Involvement committee strives to support LYPA's mission of bettering our community by providing opportunities for service to the community to our members. LYPA works with service organizations to meet the wide range of interests that exist throughout our membership. This committee organizes volunteer opportunities, charity fundraisers, and the annual Holiday Party and Toy Drive to benefit the Lexington Firefighters' Toys for Tots program. To find out more about this committee, contact community@lexypa.org.
---
Membership Committee
The Membership Committee's goal is to grow the organization while ensuring the membership pool is well balanced and reflective of the surrounding professional community. This is accomplished via new member orientations, recruiting events, referrals from existing members, and absorption of other community groups. Committee members will serve as community liaisons and will plan LYPA's overall recruiting strategy. To find out more about this committee contact committee chair membership@lexypa.org.
---
Professional Development Committee
The mission of the Professional Development committee is to continue professional education, by determining areas of interest among Lexington's young professional community and to provide members with new networking resources. Committee members seek to identify opportunities for our members to meet with seasoned Lexington business professionals, local non-profit representatives and other professionals willing to be mentors. Among the goals of this committee are promoting the marketability of LYPA members in the job market and business community. This committee is also responsible for the oversight and planning of LYPA's annual Rising Stars event. To find out more about this committee contact committee chair development@lexypa.org.