President
"What is not measured cannot be managed."
Braxten originally joined LYPA in 2021 and served the LYPA Steering Council as Vice President.
Braxten received his BA in business administration with a double emphasis in management and human resources from Lindsey Wilson College in 2018, where he spent four years playing football. During this time, he grew to appreciate organizational culture and organizational leadership. Upon graduation, Braxten re-enrolled at Lindsey Wilson College and received his MBA in 2019. After receiving his MBA, Braxten began pursuing a DBA specializing in organizational leadership, a program he is still currently working on. In addition to degrees, Braxten holds a Six Sigma Green Belt and a SHRM-CP. Professionally, Braxten works as a Human Resources Business Partner at Clean Harbors Environmental Services.
Secretary
Kyle Melloan
Kyle met his wife, and lifelong Lexington resident, nearly 20 years ago at Transy, and they love raising their two small sons here.  In his professional life, Kyle is an attorney who practiced in Lexington for ten years before going to work for state, and now federal, government.  He also serves as a Judge Advocate in the Kentucky Army National Guard.
Kyle has served as LYPA's board in various capacities for several years, including President in 2019, and he is exited to continue serving.  In addition to LYPA, Kyle has worked on several boards, including for the United Way Young Leaders Society and Mental Health America of Kentucky.
Professional development
Shelby Ramsey, CDS
Shelby Ramsey, CDS, is rejoining the LYPA Steering Council as the Professional Development Chair. She is the Corporate Transportation Safety and Training Director for the Davis H. Elliot Company based in Lexington, KY. She also serves on the Steering Team for her company where she is partnered with several next generation executives to develop new strategies and processes to continue moving the company toward excellence. Shelby is also the small business owner of S Ramsey CMV Training where she teaches a variety of safety courses as well as CDL training classes. She is an advocate for Servant Leadership and is honored to have been elected by the LYPA Members to serve in 2021.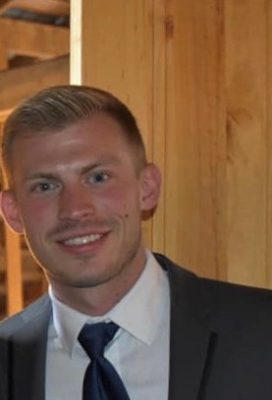 Communications Chair
Lance Shelton
Lance is a Mechanical Engineering graduate from the University of Kentucky and is currently working toward his MBA from Northern Kentucky University. Lance has recently transitioned from a Manufacturing Engineer role to an Outside Sales Engineer position with Eaton Corporation. Lance looks forward to meeting and working with other young professionals in Lexington who are looking to expand their network. In his free time he enjoys spending time with his wife and son, golfing, and traveling.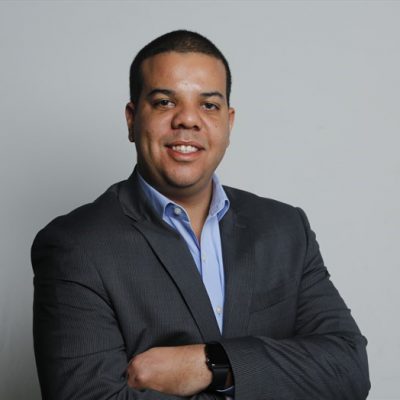 Technology Chair
DeJon Gaines
DeJon has a deep understanding of the global marketplace that we operate in today and how to leverage technology to bring it all together.  His experience leading digital transformation spans many industry verticals and runs deep in healthcare, on-line retail, hi tech and government services, supporting clients including: CVS Pharmacy, Humana, Aetna, Apple, Delta Airlines, Verizon, Bank of America, US Department of Transportation and American Express, to realize their business technology goals by optimizing their digital platforms, streamline efficiencies, and reducing risk.
DeJon has been a member of LYPA since 2014 and is most active on Linked-In where he encourages you to connect and collaborate on any technical challenges you may be facing.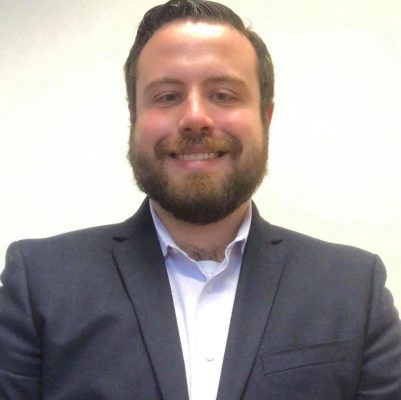 Special Events Chair
Zach Pavey
Zach is a Lexington native and alumnus of Tates Creek High School and the University of Kentucky.  He has been in the finance sector for the past 3 years and is currently working as a residential and commercial lender for HSLC Banking and Financial Services in Lexington.  Zach is passionate about networking and bringing professionals together to build relationships needed to be successful in business.  He is excited to join the LYPA Steering Council in the role of Special Events Chair and is looking forward to aiding in bringing people together.
IMMEDIATE PAST President
Arron Rothke
Aaron is a former and current President of LYPA.  Originally from the Chicago suburbs, Aaron graduated from the University of Kentucky with an undergrad in Accounting, and MBA.  And has lived in Lexington since 2001.  He serves on six non profit boards.  Currently owns and operates Happy Hour Liquor in Nicholasville, KY.  One of his mottos is, Your network is your net worth.