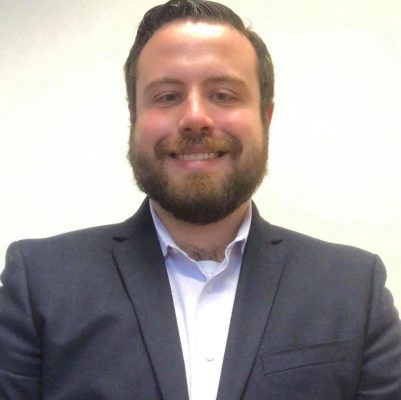 President
Zach Pavey
Zach is a Lexington native and alumnus of Tates Creek High School and the University of Kentucky.  He has been in the finance sector since 2019 and is currently working as a residential and commercial lender for HSLC Banking and Financial Services in Lexington.  Zach is passionate about networking and bringing professionals together to build relationships needed to be successful in business.  He is excited to join the LYPA Steering Council in the role of President and is looking forward to aiding in bringing people together.
IMMEDIATE PAST PRESIDENT
Braxten originally joined LYPA in 2021 and served the LYPA Steering Council as President.
Braxten received his BA in business administration with a double emphasis in management and human resources from Lindsey Wilson College in 2018, where he spent four years playing football. During this time, he grew to appreciate organizational culture and organizational leadership. Upon graduation, Braxten re-enrolled at Lindsey Wilson College and received his MBA in 2019. After receiving his MBA, Braxten began pursuing a DBA specializing in organizational leadership, a program he is still currently working on. In addition to degrees, Braxten holds a Six Sigma Green Belt and a SHRM-CP. Professionally, Braxten works as a Human Resources Business Partner at Clean Harbors Environmental Services.
Secretary
Dylan Curry
Dylan is a proud Kentuckian with the honor of calling several areas of the state "home" during his life, but he has now resided in Lexington a combined 11 years between two different stays. After attending the University of Kentucky, Dylan earned his real estate license and managed a boutique brokerage for several years before co-founding and running a local property management company and spending nearly a decade in the property management industry. In 2018, Dylan transitioned to the vendor side in a business development capacity and recently became the Vice President of Business Development & Marketing for The JunkLuggers of Kentucky.
Dylan is extremely busy serving Central Kentucky, he serves on several non-profit Board of Directors – Scott/Bourbon Co Habitat for Humanity, Central Kentucky Apartment Association and now LYPA! He loves to network, connect people, and learn about new businesses.
Personally Dylan enjoys spending Saturdays tailgating and attending UK Football games, traveling, golfing, and going to the lake.
Professional development
Austin Braun
Austin is a Property and Casualty Insurance Advisor with Assured Partners and a proud graduate of Tates Creek High School in Lexington. He is excited to serve the LYPA steering committee in the role of Professional Development chair.
Public Relations Chair

Courtney Desrochers
Courtney is a Lexington native and an alumni of both the University of Kentucky and Kappa Delta Sorority, where she graduated with a Bachelor's Degree in Fashion Merchandising and an emphasis in Marketing. Upon graduating, Courtney explored the hospitality industry working for the Hyatt hotel brand for four years, where she had the fun opportunity to help open a boutique concept in Nashville, TN working in public relations with leading brands like CMT, AT&T, WeWork, and ABLE, just to name a few.
Courtney currently works on the Strategy team at PepperPointe Partnerships as a Business Development Specialist. PepperPointe is a leading Dental Service Organization (DSO), offering a unique, first of its kind, doctor-owned, doctor-controlled business model. Pepperpointe currently has Group Practices in Lexington, New York, and Virginia, which is quickly expanding throughout the Southeast.
In addition to LYPA, Courtney is involved with Women Leading Kentucky, is an Ambassador for Commerce Lexington, volunteers with several local non-profits, and at the root of it all, enjoys being able to help people "connect the dots" both in their personal and professional lives.
When not working, Courtney enjoys spending quality time with family and friends, all things related to interior design, trying out new restaurants and boutiques, and cheering on the CATS! She is also an active member of LexCity Church and values serving the community.
Courtney is excited to help LYPA continue to share its vision and to help grow its membership.

Technology Chair
Brandon is a Taylorsville, Kentucky native and holds a Bachelor's in Business Economics from the University of Kentucky's Gatton College. He has over 12 years of experience in the financial service industry and has spent the past five years helping borrowers achieve the dream of homeownership as a mortgage loan originator. He greatly enjoys networking with other professionals in Lexington and across the state.
When he is not working Brandon loves spending time with his wife and three daughters and attending church at Southland Christian. He is a passionate supporter of public education and serves on the SBDM Council for Squires Elementary School. He is a member and officer of two Masonic lodges: Devotion #160 and Emulation #688. He also sings tenor with the Kentuckians Chorus and has previously served on their board of directors. He is an avid collector of sports memorabilia and cards.
Brandon is new to the LYPA board this year and is looking forward to contributing to the association in his role as Technology Chair.
Special Events Chair
Aaron Rothke
Aaron is a former president of LYPA. Originally from the Chicago suburbs, Aaron graduated from the University of Kentucky with an undergrad in Accounting, and MBA.  He has lived in Lexington since 2001 and serves on six non profit boards.  In 2022, Governor Beshear and Secretary of State Michael Adams gave Aaron the honorary title of Kentucky Colonel.  He currently owns and operates Happy Hour Liquor and Bar in Nicholasville, KY, and is working towards a second location in Lexington.  Aaron co-habitats with his mini horse, who happens to be a great dane.